Today, I am excited. I mean REALLY excited, because well, I got to hangout with my writer buddy Juliana Spink Mills via the modern way: email/twitter/IG/FB. Juliana and I met at the NYSCBWI conference a few years back and have been friends every since. Juliana has been a much better friend to me than I've been to her this past year, but my resolution for 2018 is to rid myself of some of the extra responsibilities (stay tuned for details) and focus on what's really important supporting my community and that includes my writing community and the most important components of my writing community other than my readers are my writer friends.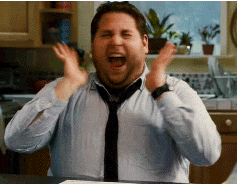 So Juliana, w
hen did you start writing?
Although I've always liked messing around with words, I didn't start writing 'for real' until I turned 40 and told myself to stop procrastinating.
Sounds like 40 was the kick in the ass you needed. I just gave myself a strict deadline to finish my current WIP by January 1st. Deadlines give me focus.
What makes you want to write?
I love to get lost in my own worlds and stories, and I love figuring out where the plot has to go to move forward to a satisfying conclusion. It's the best sort of puzzle!
Puzzles are fun! Cutting and pasting. Shrunken manuscript. I try all sorts of techniques to work out plot and character arc.
Do you ever get writer's block and what do you do to get over it?
Usually when I get stuck it's because there's something wrong with the direction the plot is moving in, or I've messed up part of what is already written and it needs to be untangled before I can move on. I don't always know what's wrong; sometimes it's just this overwhelming feeling of 'this isn't working'. So I set it all aside for a couple of weeks and go and read other people's work, or binge watch TV shows, while I keep my plot issues simmering 'on the back burner' until a solution turns up. Sometimes you just need some distance for perspective!
Netflix is the perfect cure for writer's block. It's also addicting. Should we talk about Stranger Things right now or should we wait until a later conversation? We could talk Harry Potter too, but that's probably not a good idea. We could go on for years with that conversation.
Do you have a special way of going about writing?
When I'm starting a new story, the first couple of chapters are usually discovery chapters, where I get an idea of the characters and setting. If I like the feel of it, that's when I stop and figure out where my plot is heading.
I call them my vomit chapters or draft because that's definitely what it reads like, but I work in a similar manner. I outline after I've done some prewriting and writing. Like a warmup.
Do you have any works in progress?
At the moment I'm working on a YA sci fi thriller. Corporate crime and murder against a racing background.
Cool! That's a lot different from your YA fantasy, the Blade Hunt Chronicles, which by the way, I'm reading Heart Blade and LOVING IT!! Who'
s your favorite character in the Blade Hunt Chronicles?
Camille, fan art from Juliana's Website
So far, probably my half-demon succubus, Camille. Oddly enough, she gave me the most trouble – it took several tries to get her voice right. Now she's one of the most comfortable characters to write.
I can see how a half-demon succubus might give you trouble, AND I can understand why she's your favorite character. The right voice is essential to the character and the story.
How did you get the idea for Heart Blade?
When I began Heart Blade, I had no idea that by the middle of it I was going to be planning a four-book series! Heart Blade actually began with a short story, which introduced one of my half-demon characters, Diana. The short story never got published, but the character and world wouldn't leave me alone until I did something with them!
Those characters that haunt you, the ones who wake you up at night or won't let you go to sleep serve as beacons in the darkness flashing "Write me. Write me!" Wh
at was your favorite part of writing the Blade Hunt Chronicles series?
The nice thing about writing a series is knowing that your arcs can expand past a single novel, and that you have more space to develop your world and characters. The downside, of course, is finding ways to keep it all fresh and moving along nicely.
Question time!
What's your favorite book?
Oh, tough one. There are so many! A couple of recent favorites include Victoria Schwab's Shades of Magic trilogy and Brandon Sanderson's Stormlight Archive. One of my first loves was The Lord of the Rings, and Jane Austen's Pride and Prejudice will always have a special place in my heart.
Mine too. Samwise Gamgee, where are you when we need you? Oh wait, you were in Stranger Things Season 2... (at least the actor who played you was.) Juliana, w
ho is your favorite author?
I don't think I have a favorite author, really. I find I fall in love with different styles of writing all the time. It's a fluid, ongoing thing, where favorites come and go depending on my mood and phase of life.
Juliana, I absolutely agree with you. I love that--"It's a fluid, ongoing thing."
What is your favorite movie?
I think I've always watched more action movies than anything else. After all, I grew up in the age of Back to the Future, and Indiana Jones. (Although I also remember being absolutely smitten with the period drama A Room With a View.) Nowadays, I love superhero movies, especially the funnier ones like Guardians of the Galaxy or Deadpool. If we're including animation, then it's a toss up between How To Train Your Dragon and The Incredibles...
I am a HUGE action and adventure fan. (That's probably why I write action and adventure.) I too am obsessed with superhero movies, but I go for the serious instead of funny...The Hulk and Captain America? Enough said. What's your favorite TV show?
If we're talking current TV shows, then I'd have to go with The Expanse. It's so good! Season 2 was impeccable. I also like all the CW and Netflix superhero shows. For animated, you can't get any better than Star Wars Rebels.
Chocolate or ice cream? Chocolate – not a huge ice cream fan.
Paperback or ebook? Both! Any! Gimme all the words...
Dogs or cats? Dogs; sadly I'm allergic to cats.
Go out or stay in? Stay in, please!
Summer or winter? Can I be contrary and choose autumn? If not, then probably winter.
Who's Juliana Spink Mills? Why, I'll tell you...
Juliana
was born in England, but grew up in Brazil
.
Now she lives in Connecticut,
and writes science fiction and fantasy
. She is the author of Heart Blade and Night Blade, the first two books in the young adult Blade Hunt Chronicles urban fantasy series. Her short stories have appeared in anthologies and online publications. Besides writing, Juliana works as a Portuguese/English translator, and as a teen library assistant.
What isn't included in this bio is all the research she's done for her books including the study of sword play. Isn't that cool?
This video was not endorsed by Juliana. I liked the music and thought it was funny, but it certainly is not an instructive video.
Heart Blade, Blade Hunt Chronicles #1
Teenage half-demon Del Raven wears a promise in scarred letters upon her skin. Now, pressured to make her first kill and seal her demon nature forever, she flees her pack and forges a dangerous partnership with young angel-blood Ash.
But Del isn't the only one on the run from the demons. For seventeen years the Guild of Saint Peter has done its best to hide orphan Rose, a key player in the centuries-old Heart Blade prophecy.
The threads tangle, and soon Del, Ash and Rose find themselves in the crosshairs of an ancient war between demons and angels... and the hunt for a mythical weapon that could change the balance of power forever.
Night Blade, Blade Hunt Chronicles #2
In the aftermath of the Heart Blade's return, Del and Rose have different roads to follow. One leads forward, the other to the distant past. Rose is on a mission to infiltrate and double-cross the ultimate heist, and retrieve a game-changing prize. Meanwhile, as the Court of the Covenant prepares to meet, Del has a quest of her own. She must untangle her lost identity or risk her entire future.
With the Blade Hunt prophecy in motion, darkness threatens to rise, and a new sword emerges from the shadows.
Remember...reading is great, but you really show your love for an author by leaving a review! I'll be adding mine to Amazon and Goodreads as soon as I'm done reading Heart Blade, and let me tell you, it is GOOOOOOOOOOODDDDDD!!!
Thanks for stopping by and don't forget to visit Juliana's website, follow her on Twitter, and buy her book. Books make the BEST presents EVERRRRRRRRRRRR!!!