I planned to talk about the Monroe County Book Expo last Saturday and all about my book display and how to setup book displays and where to buy all the swag for it, but something else came to mind, so I will write that planned post, another day...
For this post, I wanted to talk about the Pros and Cons of Critique Groups vs. Hiring a Writing Coach.
Last night, I taught a Nuts and Bolts class for beginner writers. I love teaching beginner writers--they're so excited about their writing and getting published, but as we know, the reality after five years together is that it ain't easy. There's actually a hell of a lot more stuff about writing and the steps to publication than I ever imagined when I first started. I shared my battle scars, errr... knowledge with them, and I thought to myself, "Kim, you should share your insight with all your readers too."
So Writer, you've written a manuscript. You've read, revised, reread, revised, read, and revised more times than you care to remember and certainly more than you can count. What's next???
First, mostly likely your manuscript is not ready for submission. The most common mistake writers make is submitting their manuscript before it's ready. I am guilty of this crime.
Here's what you do instead…
JOIN a Critique Group OR Hire a Writing Coach
Let's look at the pros and cons of Critique Groups and Writing Coaches.
CRITIQUE GROUPS:
A group of writers who meet on a regular basis. They exchange pages ahead of time or share their work the day of the meeting. All members SHOULD provide both positive and constructive feedback on other members' work.
What you're writing will dictate where you should look.
POSSIBLE STARTING POINTS…
·
SCBWI (Society of Children's Book Writers and Illustrators) Children's Book (PB –YA) search your local SCBWI page for information.
·
Fantasy/Sci-Fi Organizations
·
RWA (Romance Writers Association)
·
Meetup.com (yep, I know a lot of writers who met through this site.)
**ALWAYS REMEMBER BUYER BEWARE. YOU SHOULDN'T PAY FOR THIS SERVICE.
PROS of joining a CRITIQUE GROUP:
·
EXPERIENCE
: Depending on the group, you might have other writers of a more experienced writing background from you. You can pick their brains…
**BEWARE: more years writing, does not ALWAYS mean more experience or GOOD advice giver. More experienced and successful writers, don't normally open their groups up to newcomers, so tread with caution.
·
FRIENDSHIP:
New group means the other writers are probably about the same skill level as you. View it as an opportunity to develop friendships and develop your writing craft together. When the rejections come (because they will), they will be there to pat you on the shoulder and if you're lucky, give you chocolate.
·
KEEP IT POSITIVE:
Find a positive group. If you give more than you receive, you need to reevaluate if that group and the people are working for you. Remember a little sugar goes a long way.
**There are haters everywhere. If you're not happy, change groups.
·
Not doing the work. Barely commenting or offering anything useful to anybody.
·
Not putting the time in. Taking but never giving.
·
Finding a group that you click with and fits in with your schedule.
**NOTE:
I met my writing BFFs Alison and Donna from critique groups, so obviously I am a huge fan of them, but there can be disadvantages. We're not really a critique group anymore. We've evolved into trusted readers, and believe me, they are hard to come by. Honestly, at the beginning of your writing, the people you trust may not (and usually aren't) the same as a trusted reader. Consider the trusted reader when you become a more advanced writer.
OR 2ND OPTION… Hire a Writing Coach
EXPERIENCE
: Writing Coaches have been there. Done that. Extensive background with books to their credit. Spends time improving her (or his) craft. Has been through every step of the process—both good AND bad.
·
Knows the category, genre, target audience.
·
Knows agents, editors, cover designers, illustrators, and other people in the writing business.
·
Knows what social media platforms are and how to use them. **Also when to develop them.
·
Fast turn around—You don't need to read anyone else's work in order for them to read yours.
·
Saves you time. No extra meetings. No obligation to read other work.
·
Emails delivered to your inbox. Phone consultations scheduled at your convenience.
·
You don't need to weed through all the advice from multiple parties and figure out what's helpful and what isn't.
·
Provide confirmation when you're on the right track.
·
Redirection when you get off track.
·
Pats on the back and sends cyber chocolate when you doubt yourself.
·
Shoulder to cry on when a rejection is received and encouragement to keep going.
**
With a Writing Coach: IT'S ALL ABOUT YOU.**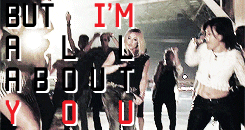 After I wrote up this portion of my presentation, I sat back and was like, "Huh...I didn't intend to advertise the advantages of hiring a Writing Coach. It sounds like I'm really trying to sell myself." Believe me when I tell you I am not a salesperson. I wrote the information down and that's what I came up with, so take it as you will. Of course, I would love you to hire me as your Writing Coach. I offer a FREE 15 minute Phone Consultation. Get more information by visiting my website,
Kim Briggs
. (That sounded an awful lot like a sales pitch, didn't it?)
Any who, I'd love to hear about your experience with Critique Groups and/or Writing Coaches. I'll even throw in a FREE Critique of your Query letter if you comment on the blog.
Sharing the writing love one letter at a time,
COMING UP: New Adult Scavenger Hunt kicks off April 26th. I'm on #TEAMBLUE with Valentine Kisses, so be sure to enter. There will be a lot of fantastic prizes including free books, gift cards, and other swag!!